100h Yoga Ziera Training & Holiday in Caribbean Costa Rica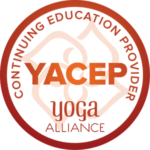 17 days in November in Puerto Viejo Costa Rica
from 01.11.20 – 17.11.20
YOGA ZIERA, YIN YOGA & CHAKRA HEALING
FOR THERAPY AND SELF-HEALING
With the 100h Yoga Ziera certificate
(approved by Yoga Alliance)
you will be able to:
Teach a beginner Yoga class in 2 different Yoga styles (Yin & Vinyasa)
Perform Chakra healing on yourself and others
Apply the building blocks of Yoga Ziera personally or in therapy
Normal training price: 3.529,- incl. catering and accommodation
Now Early Bird 2.999$
Until 01.08.2020 
Accommodation: Tocacielo del Caribe
2 person wooden bungalows – All bungalows are double room and shared – Private possible on request
Who is the Yoga Ziera Training suitable for?
For people who want to deepen their own practice and spirituality.

For people who want to intensify and expand on the aspect of self-discovery, self-love and self-healing in yoga.
For people who work therapeutically with other people, and want to learn new tools in order to be able to offer their clients a profound self-experience on all levels.
For yoga teachers who would like to complete a 100-hour training in this special area approved by Yoga Alliance to get credits.

For people who want to get to know the most beautiful side of Costa Rica's Caribbean coast and immerse themselves in it's culture.
What does it include:
Take a deeper look into the world of Yoga & Yin Yoga, and learn to use it for yourself and others.
Yoga teachers who are with Yoga Alliance, will be an Alliance approved Yin Yoga teacher after this training.
Even if you are not a yoga teacher, you will learn deep helpful knowledge to apply on yourself or in therapy, and gain insight into traditional yoga theory and practice in order to develop a deeper understanding of the yogic philosophy and lifestyle.
You will also learn how to clear your energy system and balance your chakras, as well as know-how & tools to bring yourself and others into a safe and sacred space for optimal healing.
Excursions, rituals and ceremonies – get to know the Caribbean coast of Costa Rica and its culture on a personal level.
Curriculum overview
Yoga History

Yoga Philosophy– the Yoga Sutras of Patanjali and the 8 limbs of Yoga

Lifestyle and Ayurveda

Vinyasa Yoga – Theory and Practice

Yin Yang Yoga – Theory and Practice

Yin Yoga – History, Philosophy, Theory and Practice

Anatomie

Asanas (Yoga-Poses)

Cues and Alignment

Qualities of a good teacher

Pranayama (Breathwork) – Theory and Practice

Meditation – Theorie und Praxis

Energy Anatomy – the human energy-system

Chakra – all about your energy centres and their healing

Chakra energy massage – receive one and learn how to give one

Self-love, self-healing und self-discovery

3 Shamanic Rituals

2 Shamanic Cacao Ceremonies

5 adventurous and cultural excursions
Trainer:
Janica "Ziera" Zimmermann: Mother, naturopath, Yoga teacher, founder of Yoga Ziera & Chakra healing and continuing education provider for Yoga Alliance.